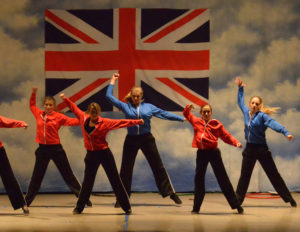 An urban-street form of dance that is fun and diverse.  This is a high energy class that breaks down the current styles of hip hop using the sounds of R&B, Pop and Rap music. Music is closely selected for proper content (i.e., no inappropriate or offensive lyrics).
Dress Code:
Hip Hop students must wear a solid colored fitted tank top, Boys may wear loose fitted solid colored t-shirts.  Dance shorts, black leggings or loose fitted pants and tennis shoes or jazz shoes.  Hair must be secure out of the face and off the neck.
Adults:
Adults with extensive training are welcome in upper level classes of all techniques.