Kelly Corbin
Kelly has a BFA in Theater and Dance with an emphasis in Dance Performance from Northern Illinois University, graduating magna cum laude in 2006. She taught dance in the Chicago are for 13 years. She began her dance training at the age of 4 in Virginia Beach and continued her study of Ballet, Jazz and modern dance with Beth Fowler in Genoa, Illinois.  She was a principle dancer in the Fowler Dance Company and had many leading roles.  She has attended many summer intensives and received scholarships and internships with Dance Loop Chicago, Ballet Concerto, Milwaukee Ballet and Pastiche Dance Ensemble. Throughout her dance training, Kelly has found time to share her love of dance with young girls, just as all of Kelly's instructors shared with her.
Email MsKelly@CreativeOutletDance.com.
Leslie Baumhower began her dance training with Pro Am Dance Studio in Fort Lauderdale. Florida. For fourteen years she studied ballet, tap, jazz, and acrobatic dance with Joan Yell and Donna Dial, both former June Taylor Dancers.
Before coming to Fairhope, Leslie taught tap for four years at Susu's Academy of Ballet in Tuscaloosa, Alabama.
Email MsLeslie@CreativeOutletDance.com
Nick Stanton
Nick has been exposed to many styles of hip hop and through this has developed his own style and brought his personality to the forefront of his dancing. When teaching, he wants his students to learn how to express themselves in the dance. Nick has taught extensively all across the Gulf Coast. He is also a co-founder of Dyversatile Crew. As part of D.C., Nick is able to use his talents in performing for schools, churches, and charity events throughout the gulf coast. He feels very blessed to be able to use dance as an inspiration to the youth and others in the community. He is very excited to share his passion of dance with a new family at Creative Outlet Dance Center.
Email MrNick@CreativeOutletDance.com.
 Suzanne Pierce
Suzanne Pierce was a competitive gymnast for 5 years, middle school through high school. She has coached recreational and competitive gymnastics for 10 years. Currently a preschool teacher at Jubilee Shores Church, Suzanne is also the children's church co-pastor at The Dwelling Place. She has taught acrobatics at Creative Outlet since 2010.
Email MsSuzanne@CreativeOutletDance.com.
Anna White
Anna White is from Mobile, AL. She earned a Bachelor of Fine Arts in Dance Education from the University of Southern Mississippi and a Master of Science in Instructional Design from the University of South Alabama. Anna trained for many years at Melinda Leigh Performing Arts Center (Mobile, AL). She toured as a demonstrator and assistant for many dance conventions/companies during her high school and college years. She was represented by DDO Artists Agency. Her performance experience ranges from local community performances to being seen on CMT in music videos.
Anna has taught dance for 21 years. In addition to teaching in private studios, she worked for the public school system for 9 years, teaching both dance and drama. She worked with Universal Dance Association for 6 years. Anna's students have been accepted to many of the top universities for dance and theater, performing at Disney, Universal, and cruise lines, starting their own non-profit dance groups benefiting various groups, and teaching all over the world. Along with earning many choreography awards, her choreography has been featured the Today Show and the Macy's Thanksgiving Day parade.  Anna is currently a member of the Dance Advisory Board at the University of Southern Mississippi Dance Department.\
MsAnna@creativeoutletdance.com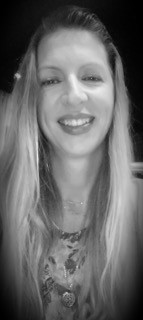 April Sexton
Dancing has been the star in April's life since she was a toddler. From student to instructor, she has dedicated her life to her art and the children she teaches. April studied under Monica Barnett-Smith of Exclusively Ballet in Birmingham, Alabama, a former soloist for the Alabama Ballet along with Wes Chapman, former Artistic Director of American Ballet Theatre and current director of Alabama School of Fine Arts. She was accepted to the summer program each year with The Alabama Ballet Summer Intensive, directed by Wes Chapman. Upon graduation from high school, April accepted a scholarship for dance to The University of Southern Mississippi. At USM, April danced at ACDF (American College Dance Festival) each year. While in college, she began teaching ballet at numerous schools and found her love for teaching and started studies in social work. She moved to Jacksonville, Alabama to take a full time teaching position while earning a Bachelor of Science in Sociology at Jacksonville State University. For 6 years she remained the Artistic Director of the Dance Department at a competitive performance school in Rainbow City, Alabama. In addition to the dance department, April taught majorette field routines, competitive twirling and training girls for pageants including Jr. Miss and Our Little Miss World.   After college graduation, April moved to Gulf Shores, Alabama and began teaching for Gulf Coast Ballet and Coastal Ballet Academy for many years. During her teaching career she continued dance education at workshops in Atlanta, Memphis, Birmingham, Nashville and Los Angeles. In Los Angeles, she had the pleasure of learning from the great Debbie Reynolds and The Edge Dance Studio. She has danced the Arabian Coffee in The Nutcracker, des petits cygnet, "The Little Swans" in Swan Lake and Poppy in the stage production of The Wizard of Oz. April expanded her studies to help teach from a more therapeutic level. She received her certification in Pilates from The Physical Mind Institute in New York City and yoga teacher training at Glow Yoga in Gulf Shores. Her philosophy of teaching comes from a mind and body connection.